The Idaho AGC works hard every day to ensure that the construction industry's voice is heard by policy makers at all levels of government. With some of the state's most influential lobbyists on our team, the Idaho AGC is a powerful force in the halls of the capitol. Their relationships with key decision makers in both the Legislative and Executive branches of state government ensure that the construction industry has a seat at the table whenever important topics are discussed.
At the local level, the Idaho AGC works with mayors, county commissioners, school board members, local highway district directors, and others to ensure that each part of our state is covered. Likewise, our team at the AGC of America in Washington, DC represents your needs before federal regulators at every agency impacting your work. All this hard work is paying off. Recent successes include:
• Over $1 billion in additional funding for Idaho's roads and bridges since 2015
• Additional funding for Idaho's clean water trust fund and water projects
• CM/GC authority for Idaho public works projects
• Increased funding for CTE programs in high schools statewide
• Increased funding for construction-related CTE programs at Community Colleges
• Reduction in workers comp insurance rates for contractors
• Improvements in personal property rules for contractors
• Reform of the Idaho Underground Damage Prevention Board policies and procedures
• Expansion of apprenticeships across multi trades
• Rewrite of the Obama-era "Waters of the USA" rules
• Reform of OSHA silica standards and contractor requirements
Yet there still remains work to be done. The Idaho AGC Political Action Committee (PAC) is the tenth largest campaign donor in Idaho politics. This ensures that the Idaho AGC team has access to decision makers when we need it. As a leader in Idaho's construction industry, your involvement in the Idaho AGC's advocacy efforts are important to your company's future and bottom line.
Your Advocacy Team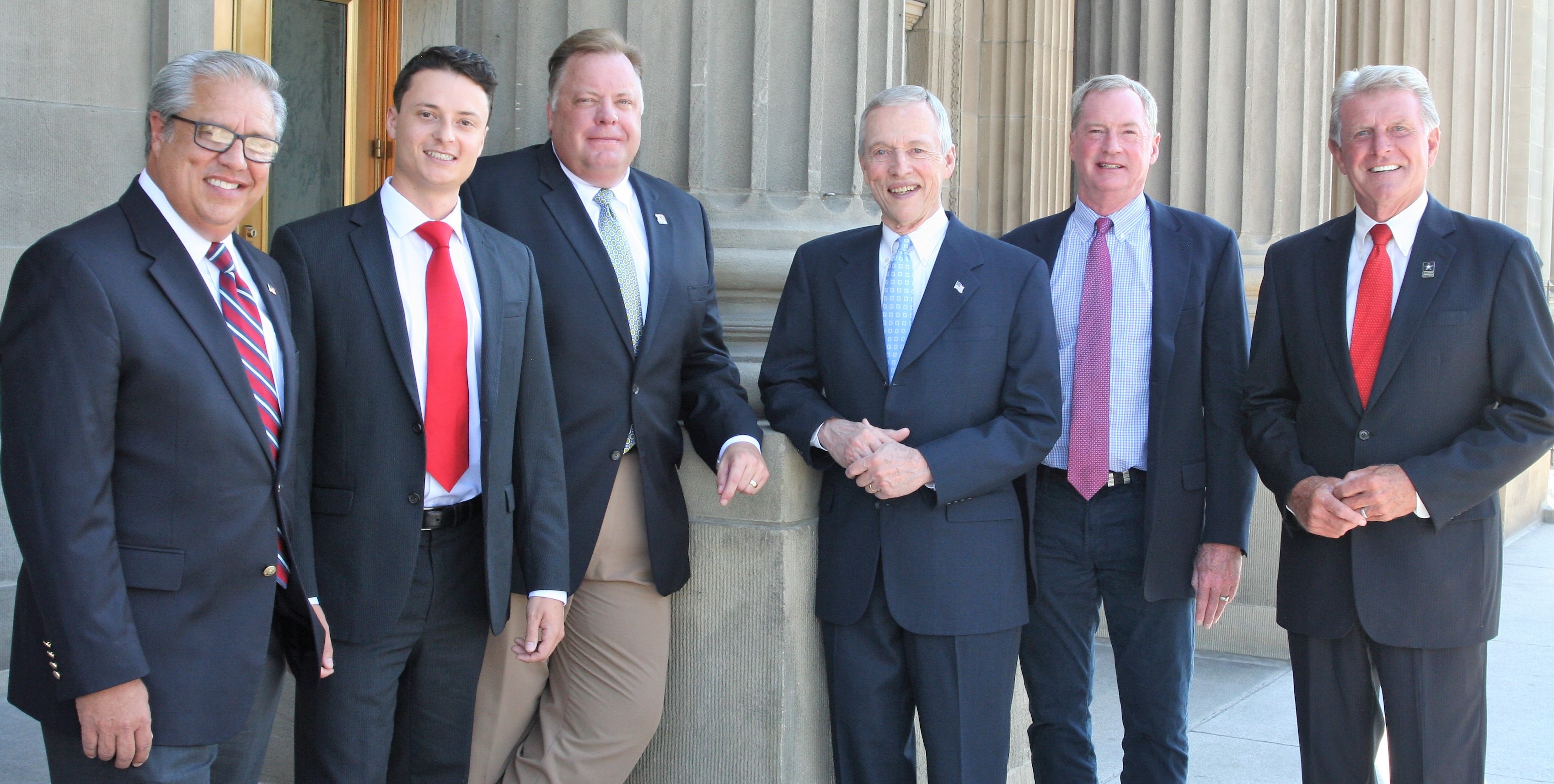 The Idaho AGC has assembled an experienced team of Idaho's top legislative advisors to advocate on behalf of the construction industry. Together they share over a century of government service with expertise at all levels of government and industry.
Wayne Hammon
Your team is led by AGC CEO Wayne Hammon. Previously, Wayne served as the Administrator of the Idaho Division of Financial Management, the Acting Administrator of the Idaho Division of Human Resources, on the Washington, DC staff of two senators, and as the chief lobbyist for the National Association of Wheat Growers.
Sean Schupack
Prior to joining the Idaho AGC, Sean Schupack served as an Attaché for the Idaho State Senate for two legislative sessions. He also served as campaign manager for a statewide race for the Supreme Court and as a legislative advisor for a contract lobbyist firm.
Patrick Sullivan
Active in Idaho and D.C. legislation for over 30 years, Patrick Sullivan began his 12-year tenure with U.S. Senator James A. McClure (Idaho) as a staffer for the Senate Energy and Natural Resources Committee before becoming the senator's State Director. Pat is recognized across Idaho as one of the
state's most effective contract lobbyists.
Phil Reberger
Before becoming active in Idaho politics, Captain Phil Reberger, U.S. Navy-Retired, served as an aviator in Viet Nam and on the executive staff of the Republican National Committee. Phil served twelve years as chief of staff to U.S. Senator Steve Symms (Idaho) and eleven as chief of staff to Idaho Governor Dirk Kempthorne – positions that rightfully earned him a reputation as Idaho's premier "political insider."
C.L. "Butch" Otter
Idaho's 32nd governor, Butch Otter held elected public office for almost four decades as a member of the Idaho House of Representative, Lieutenant Governor, U.S. Congressman, and Governor. In addition, Butch served in the Army National Guard and spent 30 years with the J.R. Simplot Company's international division. He joined the team at Sullivan Reberger in 2019.
John Sheldon
As Project Director at URS Corporation and its predecessors, John Sheldon spent over 30 years building projects large and small across Idaho, the intermountain west, and the world. He served as President of the Idaho AGC in 2011.