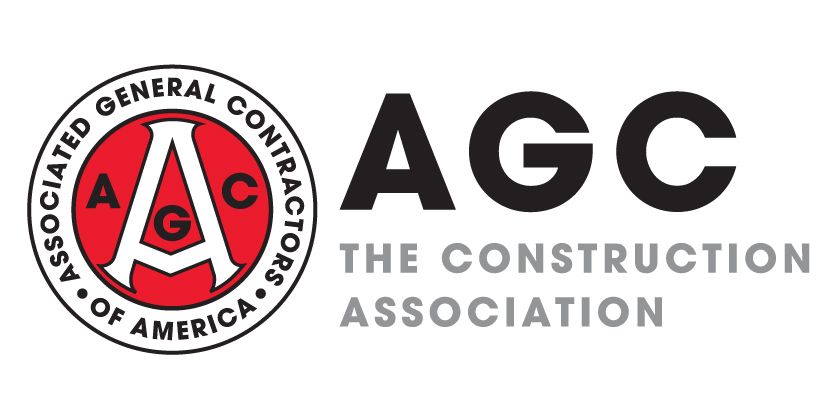 Nonfarm payroll construction employment, seasonally adjusted, increased in September by 26,000 to a total of 7,245,000, the Bureau of Labor Statistics reported today. However, as in August, gains were limited to residential and select nonresidential categories. There was a rise of 22,100 in residential construction employment, comprising residential building (6,600) and residential specialty trade contractors (1,500). There was a net increase of 4,000 in nonresidential construction employment, covering nonresidential building (5,300), specialty trades (2,100) and heavy and civil engineering construction (-3,400). From June to September, residential employment increased 2.9%, while nonresidential employment dipped 0.2%. The industry's unemployment rate in September was 7.1%, not seasonally adjusted, with 700,000 former construction workers idled. These figures were more than double the September 2019 figures of 3.2% and 319,000 workers, respectively. In a positive sign for future demand for construction, architectural and engineering services employment, seasonally adjusted, increased by 13,100 (0.9%) from August to September.
Construction employment, not seasonally adjusted, decreased between August 2019 and August 2020 in 241 (67%) of the 358 metro areas (including divisions of larger metros) for which BLS posts construction employment data, increased in 88 (25%) and was unchanged in 29, according to an analysis AGC released on Wednesday. (BLS combines mining and logging with construction in most metros to avoid disclosing data about industries with few employers; AGC assumes the construction-only percentage change in these metros equals the combined change.) Houston-The Woodlands-Sugar Land lost the most construction jobs (-22,800, -10%), followed by New York City (-21,700, -13%). The steepest percentage loss again occurred in the Brockton-Bridgewater-Easton, Mass. division (-38%, -2,200), followed by Johnstown, Pa. (-34%, -1,000). Indianapolis-Carmel-Anderson added the most construction jobs over the year (4,800, 9%), followed by Baltimore-Columbia-Towson (4,300, 5%). Niles-Benton Harbor, Mich. had the largest percentage gain (16%, 400), followed by Walla Walla, Wash. (15%, 100) and Fond du Lac, Wisc. (15%, 500). Nineteen metros had all-time lows for August construction employment, while 33 areas had record highs for August; data goes back to 1990 for most areas.
Construction spending in August increased 1.4% from July and 2.5% from August 2019 to a seasonally adjusted annual rate of $1.413 trillion, the Census Bureau reported on Thursday. The July rate was revised up by $27 billion (2.0%) 2019. Private residential construction spending rose 3.7% for the month, with gains of 5.5% for single-family housing and 3.0% for residential improvements, while multifamily construction inched down 0.1% from a record high in July. Combined public and private nonresidential construction spending slipped 0.1% for the month. Private nonresidential construction declined 0.3%, with mixed results among the four largest components (in descending order of August 2020 size): power, -1.1%; commercial, -1.1% (including retail, -1.7%, and warehouse, -0.8%); manufacturing, 2.2%; and office, -0.3%. (Office includes the apparently hot data-center market but Census does not break out that segment.) Public construction spending edged up 0.1% from July, with gains for the three largest components: highway and street construction, 1.9%; education, 0.6%; and transportation, 0.3%.
The demand for office construction is likely to shrink as layoffs increase and employees are allowed to work remotely for longer. "Nationally, about 25% of office workers have returned as of this month, on average, according to real-estate services firms," the Wall Street Journal reported on Wednesday. "Overall, about 10% of Manhattan office workers were back as of September 18, according to CBRE Group…Some large metropolitan areas are considerably higher, such as Dallas at 40% and the Los Angeles metro area at 32%, industry professionals said. The reoccupation rate in New York's suburbs is 32%, according to CBRE….The tech-heavy San Francisco region is also struggling, with office occupancy in the 15% range." The impact is likely to affect other construction categories, as well. "The months long stretch of near-empty office buildings has had a debilitating effect in Midtown Manhattan and other business districts, leading many small shops and restaurants to shut for good….The Metropolitan Transportation Authority, which relies heavily on commuter revenue, faces a $2 billion shortfall by the end of 2021…Manhattan's low office turnout also has contributed to a $9 billion drop in sales tax and other revenue."
Investment analyst Thompson Research Group reported on Thursday in its quarterly contractor and surety survey that contractors say the "pipeline of projects [is] slowing for third straight quarter; backlogs [are] mostly flat to down, public [construction] shows improvement; [they expect] 2020 to be flat-to-up, yet visibility [is] worsening." Sureties say "bonding requests are mostly flat" and they expect "2020 to be lower, with more weakness in 2021-2022." Covid-19 is "the greatest driver of delayed/extended projects; [it] degrades the previous visibility and optimism into pessimism and uncertainty….Based on feedback from respondents, we believe there is enough work to drive solid activity in 2020. That work is moving at a slower pace and should drag into 2021. Cancellations are minimal." As to future activity: "There is less work in the pipeline to bid on, which is pressuring contractors' ability to build backlog and replace the projects that are being completed. This could pressure margins for contractors as there are less projects to bid on."