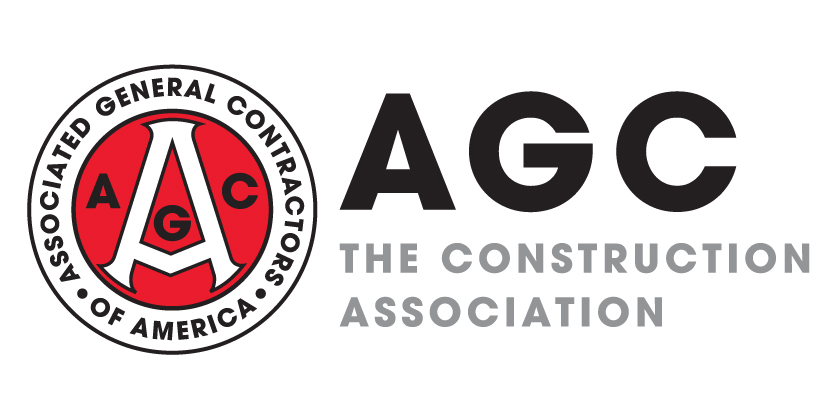 Construction spending in October increased 1.3% from September and 3.7% from October 2019 to a seasonally adjusted annual rate of $1.439 trillion, the Census Bureau reported on Tuesday. The increase was the fifth monthly gain in a row but still left spending 0.2% below the pre-pandemic peak of $1.441 trillion reached in February. The disparity widened between residential spending growth and flat or declining nonresidential activity. Private residential construction spending rose 2.9% for the month and 7.5% from February to October, with eight-month gains of 4.0% for new single-family construction and 11% each for single-family improvements and new multifamily. Multifamily spending set a new high for the fourth consecutive month. Combined public and private nonresidential construction spending was virtually unchanged for the month and 5.7% lower over eight months. All major nonresidential categories decreased since February, although several subcategories increased. The largest segment ranked by October spending, power, slumped 11% over eight months (including electric power, -13%, and oil and gas field structures and pipelines, -4.9%), followed by education construction, -4% (including primary/secondary school construction, 3.1%, and higher education, -14%); highway and street construction, -11%; commercial, -3.0% (including warehouse, 4.5%, and retail, -12%); office, -3.9% (including data centers, which are not broken out separately); and manufacturing, -9.3%.
Contractor readers are invited to complete the 2021 AGC of America/Sage Hiring and Business Outlook Survey. In the Census Bureau's latest weekly Small Business Pulse Survey, released on Thursday with responses from November 16-22, the share of firms that expect returning to normal will take more than six months climbed to 37% from 33% the previous week, while the share that report the business had already returned to year-ago levels declined to 12% from 14%. As in the past three months, approximately 39% of construction respondents reported domestic supplier delays in the last week.
Construction employment, not seasonally adjusted, decreased between October 2019 and October 2020 in 209 (58%) of the 358 metro areas (including divisions of larger metros) for which the Bureau of Labor Statistics (BLS) posts construction employment data, increased in 109 (30%) and was unchanged in 40, according to an analysis AGC released today. (BLS combines mining and logging with construction in most metros to avoid disclosing data about industries with few employers; AGC assumes the construction-only percentage change in these metros equals the combined change.) The largest losses occurred again in Houston-The Woodlands-Sugar Land (-19,800 construction jobs, -8%) and New York City (-17,300 combined jobs, -11%), followed by the Montgomery-Bucks-Chester Counties, Pa. division (12,100 combined jobs, -21%) and Minneapolis-St. Paul-Bloomington, Minn. (-10,400 combined jobs, -11%). The steepest percentage loss again occurred in the Brockton-Bridgewater-Easton, Mass. division (-43%, -2,500 combined jobs), followed by Bloomsburg-Berwick, Pa. (-36%, -500 combined jobs); Altoona, Pa. (-32%, -1,000 combined jobs); Johnstown, Pa. (-30%, -800 combined jobs); and East Stroudsburg, Pa. (-30%, -400 combined jobs). The Dallas-Plano-Irving division again added the most jobs over the year (7,100 combined jobs, 5%), followed by the Seattle-Bellevue-Everett division (4,700 construction jobs, 4%); the Kansas City, Mo. division (3,700 combined jobs, 12%); and Boise (3,500 construction jobs, 13%). Walla Walla, Wash. again had the largest percentage gain (25%, 300 combined jobs), followed by Lewiston, Idaho-Wash. (18%, 300 construction jobs); Oshkosh-Neenah, Wisc. (16%, 900 combined jobs); Fond du Lac, Wisc. (15%, 500 combined jobs); and Springfield, Mo. (15%, 1,400 combined jobs).
Cost increases and delivery issues are affecting various construction products and services. "After seven months of falling prices, engineering and construction costs rose in November," IHS Markit and the Procurement Executives Group reported on November 25. "The current headline [index] registered 50.3 in October [on a 0-to-100 scale in which 50 indicates unchanged prices]. The materials and equipment portion of the index came in below 50, indicating respondents are seeing falling prices in this category. However, the subcontractor labor portion came in well above 50 [at 54.7], indicating respondents are seeing rising prices. The materials and equipment sub-index recorded the ninth consecutive month of falling prices, with survey respondents reporting price declines for seven out of the 12 components. Copper prices continued rising, marking the fifth month of price increases. For the first time since July, ready-mix concrete prices increased after remaining consistently flat for the past three months. Alloy steel pipe finally crossed the 50-point threshold in November, with an index level of 57.1." Copper futures have set multi-year highs on the New York Mercantile Exchange.
"All three major mills in the southeast have announced price increases" for wire mesh, New South Construction Supply reported on November 23. "Availability remains moderate with most orders available to ship within a week or so of placing the order. The real impact on lead time stems from trucking availability. Trucking remains an issue across the US with manufacturers struggling to find a consistent supply of available and willing trucks to move product….Polyethylene continues to be an item in high demand. There has not been an increase since our last report, but lead times remain stretched. Depending on size and quantity needed, lead times are currently running at three to four weeks."