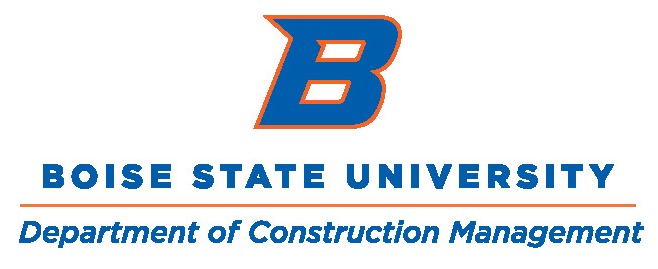 BOISE, Idaho --
Boise State's new $4 million ESI Building for Construction Management (CM) is being named for the Meridian-based construction company co-owned by Boise State construction management alum Neil Nelson.
"ESI has been working with the Boise State University Construction Management department for over 15 years to support internships and curriculum development," said ESI Construction President Neil Nelson. "We are excited to help bring this much-needed facility to reality so that the university can continue to provide highly trained and educated students for Idaho's rapidly growing construction industry."
The 12,000-square-foot, multi-level building will offer students expanded laboratory structures, state-of-the-art learning environments, a 45-seat computer and construction technology classroom, and new high-bay structures for enhanced exterior lab activities.
"Construction Management is an exciting program that offers students a chance to shape the future — quite literally. Our student growth in the program has boomed and will help meet the demand in our state," said Dr. Marlene Tromp, Boise State president. "With ESI Construction's invaluable support and this state-of-the-art facility, we will expand opportunities for our students and for our state, preparing more people to enter a field that advances the wellbeing of Idaho."
The ESI Building will be Boise State's first that will face Beacon Street. The state-of-the-art facility will feature a highly appealing exterior with exposed interiors that highlight a variety of building materials.
"The College of Engineering is grateful for the generosity of ESI Construction and their commitment to student success," College of Engineering Dean JoAnn S. Lighty said. "This state-of-the-art facility provides tremendous opportunities for our students and faculty not only in Construction Management, but also across the college. It allows for expansion of much-needed student experiential learning and collaboration spaces."
The Construction Management program at Boise State is the only program in the state offering a bachelor's degree, as well as a minor and certificate for industry professionals.
"Construction industry representatives on the CM Industry Advisory Board committed themselves to building a facility that would serve as the center of the CM community and provide our students a living and learning structure that will enhance the education of the CM students," Construction Management Associate Professor Casey Cline said. "Through their support and with the lead gift from many local, regional, and national companies, the building will be entirely donor-funded. It is our hope that additional individuals and companies will get behind this project, allowing the CM program to continue preparing students for management and leadership roles in the industry."
###
Media Contact Boise State: Mike Sharp, director of media relations, Boise State University, (208) 426-1597, mikesharp@boisestate.edu
Media Contact ESI: Dallis Fontenot, Vice President of Corporate Development, ESI, (208) 362-3040, dallisfontenot@esiconstruction.com
About Boise State University
A public metropolitan research university serving more than 33,000 students annually, Boise State is proud to be powered by creativity and innovation. Located in Idaho's capital city, the university has a growing research agenda and plays a crucial role in the region's knowledge economy and famed quality of life. In the past 10 years, the university has quadrupled the number of doctoral degrees and doubled its master's degree offerings. Learn more at www.BoiseState.edu.
About ESI
Founded in 1973, Engineered Structures, Inc. (ESI) is the largest privately-owned general contracting, construction management and design-build firm in Idaho. ESI has earned a reputation for excellence in commercial construction across a variety of market sectors including commercial office, industrial/manufacturing, education, healthcare, federal, multi-family, civic, retail, restaurant, grocery, distribution centers, and more.
ESI is committed to providing quality service with unwavering integrity. Personalized service, combined with expert office and field professionals, leave clients highly satisfied with a quality project, within budget and on time, every time.