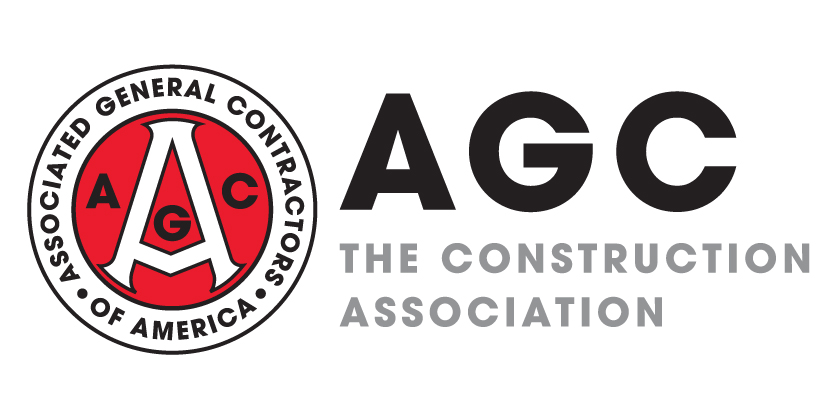 Seasonally adjusted construction employment increased between May and June in 31 states and the District of Columbia, decreased in 18 states, and was unchanged in Alaska, according to AGC's analysis of Bureau of Labor Statistics (BLS) data posted on Friday. The data reflect employment for the payroll period that includes the 12th of each month. Massachusetts had the largest percentage increase (16%, 19,700 jobs), followed by New York (14%, 42,000) and Michigan (13%, 19,000). New York added the most jobs, followed by California (26,800, 3.3%), Massachusetts and Michigan. Nevada lost the highest percentage of construction jobs (-3.5%, -3,500 jobs), followed by Louisiana (-3.1%, -3,900) and Iowa (-3.1%, -2,200). Louisiana lost the most jobs, followed by Nevada and Iowa. From June 2019 to June 2020, construction employment increased in 15 states, decreased in 34 states and D.C., and held steady in Wyoming. The largest year-over-year (y/y) percentage increases again occurred in South Dakota (14%, 3,200 jobs) and Utah (9.4%, 10,200)—the only states to set new construction employment records. Utah added the largest number of jobs y/y, followed by Florida (4,600, 0.8%) and South Dakota. The largest y/y percentage declines again occurred in Vermont (-29%, -4,500) and New York (-17%, -68,300). New York lost the most jobs over the year, followed by California (-37,300, -4.2%). (BLS reports combined totals for mining, logging and construction in D.C., Delaware and Hawaii.)
"The U.S. economy expanded at a slight to modest pace since the prior report as business activity varied across the country," the Federal Reserve reported on Wednesday in the latest "Beige Book," a summary of informal surveys of businesses in the 12 Fed districts from mid-May through July 6. (Districts are referenced by the names of their headquarters cities.) "Construction remained subdued, but picked up in some Districts." AGC posted excerpts from each district's report, including the following comments relevant to construction. New York: New construction activity has remained quite sluggish, though many ongoing construction projects have begun to start up again, as restrictions have been eased. Cleveland: Nonresidential construction rebounded as delayed projects in some areas were restarted. However, several nonresidential builders indicated that there were few new projects entering the pipeline and that backlogs were being worked down, raising concerns that activity may weaken in the fall. Chicago: Nonresidential construction decreased slightly on net, with much of the activity representing work on projects in progress before the pandemic.
Total construction starts (dollars) rose 6% from May to June at a seasonally adjusted annual rate, Dodge Data & Analytics reported on Thursday. "This marks the second consecutive monthly gain in construction starts following the COVID-19 induced declines in March and April. In June nonresidential building starts gained 6% and starts in the nonbuilding sector moved 27% higher. Residential starts, by contrast, fell 6% during the month. Through the first six months of the year, starts were down 14% from the same period in 2019. Nonresidential starts fell 22%, nonbuilding starts were down 14%, and residential starts dropped 5%. For the 12 months ending in June 2020, total construction starts were down 2% from the previous 12 months." There were divergent year-to-date trends within each of these broad categories. "Through June, total nonbuilding starts were down 14% compare[d] to the same time period in 2019. Highway and bridge construction starts were up 8%, while environmental public works and the miscellaneous nonbuilding sector were each 20% lower…Utilities/gas plants were down 40%…. total nonresidential building starts were 22% lower…Institutional building starts were down 15%, while commercial starts were 27% lower. Manufacturing starts dropped 38%...Single family starts were 1% lower, while multifamily starts were down 16%."
Housing starts (units) soared 17% at a seasonally adjusted annual rate from May to June but slipped 4.0% y/y, the Census Bureau reported on Friday. Multifamily (five or more units) starts jumped 19% for the month but declined 2.5% y/y. Single-family starts climbed 17% from May but sank 3.9% y/y. Residential permits increased 2.1% from May but were down 2.5% y/y, with multifamily permits down 7.1% for the month and 15% y/y and single-family permits up 12% for the month but down 1.1% y/y. Wells Fargo Economics commented, "credit underwriting for new apartment projects has tightened, particularly in higher-cost areas that are already slated to see an onslaught of new units. Apartment starts are not headed to oblivion, however. Activity is actually picking up in many suburban markets in the Sunbelt. On a year-to-date basis, multifamily starts are up 5.2% from the first six months of last year. Permits for future projects, however, are down 6.9% for the same period."
Construction technology firm Procore released an updated analysis of the change in its clients' jobsite worker hours since March 1 by week, location, project type and contractor revenue size. Worker hours recorded so far for the week of June 21 totaled 14.6 million, a 4% increase from the 14.0 million hours during the week of March 1, but slightly less than the 15.1 million hours in the peak week since then, June 7. (Procore noted the final total for the most recent weeks is likely to rise, as not all clients enter data immediately.) Twelve of 48 states had fewer hours in the latest week than in the week of March 1 and 36 had more hours. (No data were shown for Alaska, Hawaii or the District of Columbia.) However, the data are not seasonally adjusted; thus, it is not clear whether increases in states that normally have more construction hours as spring progresses are due to normal seasonal variation or an easing of coronavirus impacts. Procore also analyzed worker hours in eight metro areas. Compared to March 1, hours in the week of June 14 ranged from 22% higher in Dallas and 12% higher in Chicago to 15% lower in Houston. The decrease in Houston may reflect the sharp decline in energy-related construction hours (-8% from March 1 to June 14), in contrast to non-infrastructure construction (8%).