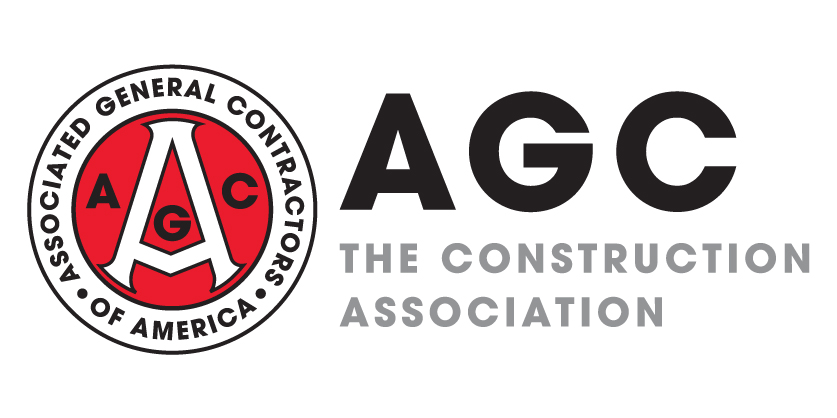 April 21, 2021
The Honorable Nancy Pelosi, Speaker, U.S. House of Representatives, Washington, D.C. 20510
The Honorable Charles Schumer, Majority Leader, U.S. Senate, Washington, D.C. 20515
The Honorable Kevin McCarthy, Minority Leader, U.S. House of Representatives, Washington, D.C. 20510
The Honorable Mitch McConnell, Minority Leader, U.S. Senate, Washington, D.C. 20515

Dear Speaker Pelosi, Majority Leader Schumer, and Minority Leaders McCarthy and McConnell:
Thank you for your continued commitment to investing in America's infrastructure. Recently, the American Association of State Highway and Transportation Officials (AASHTO) released their policy and funding recommendations for an infrastructure package and surface transportation reauthorization. They highlight the $756 billion highway and bridge investment backlog that our country currently faces. We urge you to support AASHTO's request to authorize $200 billion in highway and bridge stimulus in 2022 to be obligated through 2026 and drive down this unacceptable backlog. We call on Congress to provide the necessary funding and flexibility to states and local communities to make this critical investment in America's roadways for all of its people.
The past year has proven why we must continue to invest in our nation's roads and bridges. Americans were able to buy groceries and doctors able to receive essential medical supplies thanks to truck drivers, and motorcoach drivers were able to move critical health care workers to COVID "hot spots" around the country to support relief efforts, all on our nation's roadways. Commerce continued, first responders arrived at work, and critical services continued when much of the country was paralyzed all due to our roads. As we speak, these roadways are helping facilitate the mass distribution of vaccines to communities throughout the country. America will overcome this pandemic, in part, because of past investment in our nation's roadway system.
In addition to the pandemic, our nation has faced several years of active hurricane and wildfire seasons. These natural disasters forced mass evacuations by bus and other means in many parts of the country, disproportionately affecting people of color and low-income individuals who are more likely to live in areas vulnerable to climate change impacts. Our first responders bravely stepped forward and responded to these disasters because of the access our nation's roadway system provides.
We want to partner with you to build upon this roadway system and ensure that all Americans, regardless of socioeconomic status, have the connectivity they need to flourish in their communities. However, states and local governments need flexibility to serve the varying transportation needs of those communities. The transportation inequities faced by citizens living in urban areas are not the same as those living in rural parts of the country. One-size -fits-all mandates on state and local communities limiting their ability to construct new highway capacity could stymie efforts to better connect disadvantaged communities and Tribes to jobs, healthcare facilities, and schools, or to better link businesses in those communities to their markets.
The events of the past year highlight the proven value of investment in America's roadways. The nation's highway system continues to be central to our broader transportation system, our safety and security, and serves as the backbone of our entire economy. We recognize the need to reassess the federal infrastructure priorities and support continued investment in transit and other modes of transportation. However, it is crucial to provide states and local communities with needed funding and flexibility on how to appropriately
invest in our essential roads and bridges. We look forward to partnering with you to provide this much needed highway and bridge investment.
Sincerely,
American Highway Users Alliance
Associated General Contractors of America
AAA
AGC Arkansas
AGC Florida East Coast Chapter
AGC Iowa
AGC Maine
AGC of Minnesota
AGC of Nebraska
AGC of Nevada
AGC of New York State
AGC of North Dakota
AGC of Oregon AGC of San Diego
AGC of South Dakota, Highway-Heavy-Utilities Chapter
AGC of Texas
AGC of Vermont
AGC of Wyoming
Alabama AGC
American Association of State Highway and Transportation Officials
American Bus Association
American Concrete Pavement Association
American Concrete Pavement Association Pennsylvania Chapter
American Concrete Pipe Association American Council of Engineering Companies of Arizona American Institute of Steel Construction American Iron and Steel Institute (AISI)
American Road & Transportation Builders Association American Society of Civil Engineers American Traffic Safety Services Association American Trucking Associations Arizona Cattle Feeders' Association
Arizona Chapter AGC
Arizona Farm Bureau Federation
Arizona Highway Users
Arizona Professional Towing & Recovery Association
Arizona Rural Transportation Advocacy Council Arizona Society of Professional Engineers
Asphalt Institute, Inc.
Associated Equipment Distributors
Auto Care Association
Carolinas AGC
Colorado Contractors Association
Concrete and Aggregates Association of Louisiana
Concrete Paving Association of Minnesota
Consumer Energy Alliance
Design-Build Institute of America
FP2 (Foundation for Pavement Preservation)
Freedom to Drive Coalition
Idaho AGC
Indiana Chapter American Concrete Pavement Association
Indiana Constructors, Inc.
Institute of Makers of Explosives
Kentucky Concrete Association
Louisiana AGC
Maryland Asphalt Association
Michigan Concrete Association
MO/KS Chapter, American Concrete Pavement Association
Montana Contractors Association
National Asphalt Pavement Association
National Ready Mixed Concrete Association
National Rural Letter Carriers' Association
National Steel Bridge Alliance
National Stone, Sand and Gravel Association
NATSO, representing truckstops and travel plazas
Nebraska Concrete Paving Association
North Dakota Concrete Council
Ohio Concrete
Ohio Contractors Association
Oklahoma/Arkansas Chapter of American Concrete Pavement Association
Owner-Operator Independent Drivers Association
Portland Cement Association
South Dakota Chapter of the American Concrete Pavement Association
South Dakota Highway Users Conference
Southeast Chapter of the American Concrete Pavement Association (ACPA-SE)
Specialized Carriers & Rigging Association
Tire Industry Association (TIA)
Transportation Intermediaries Association (TIA) United Motorcoach Association
Wisconsin Concrete Pavement Association
Cc: Chairman Tom Carper
Chairman Peter DeFazio
Ranking Member Shelley Capito
Ranking Member Sam Graves