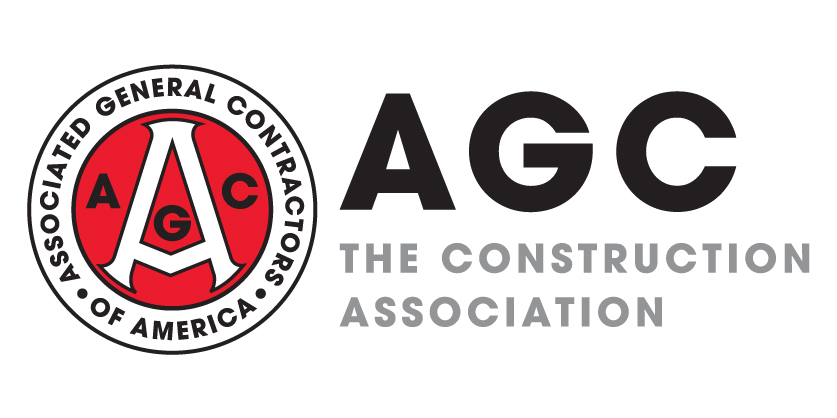 Construction employment increased modestly in July, but the gains were concentrated in homebuilding and remodeling, while nonresidential construction employment stalled, according to data the Bureau of Labor Statistics (BLS) reported on Friday, which is based on the payroll period covering July 12. Construction employment increased from June to July by 20,000, following a record one-month rise of 456,000 in May and 163,000 June. But the record drop of 1,018,000 in April and decline of 65,000 in March meant that the total in July (7,195,000) was 444,000 (5.8%) less than in February and 309,000 (4.1%) less than in July 2019. Residential building firms (mostly homebuilders) and residential specialty trade contractors added a combined 24,000 employees last month. Nonresidential contractors (building, specialty trades, and heavy and civil engineering) lost a combined 4,000 jobs for the month. Compared to July 2019, residential construction employment was lower by 61,400 (-2.1%), while nonresidential employment fell by 247,800 (-5.4%). Total construction employment fell 4.1% year-over-year (y/y), a milder loss than for total nonfarm payroll employment (-7.5%). But job gains in construction for the month amounted to only 1.1% of the 1.8 million jobs added overall. There were 870,000 unemployed workers whose last job was in construction, not seasonally adjusted, up from 386,000 in July 2019, and their unemployment rate was 8.9%, up from 3.8%. These figures were the highest July totals since July 2012 and 2013, respectively.
AGC launched the 2020 AGC of America-Autodesk Workforce Survey last week. The survey is intended to document the impact of the pandemic on construction activity and employment, as well as steps contractors are taking to adapt. Contractor readers are invited to complete the survey by August 24. Results are expected to be released the week of August 31.
Construction costs diverged again in July, as indicated by producer price indexes (PPIs) that the Bureau of Labor Statistics (BLS) posted today. AGC posted tables showing PPIs relevant to construction. The PPI for new nonresidential building construction—a measure of the price that contractors say they would charge to build a fixed set of buildings—rose 0.8% for the month, not seasonally adjusted, following a 0.3% dip in June. The y/y gain of 2.3% compared with a rise of 5.8% a year earlier. Increases ranged from 0.6% y/y for new warehouses to 2.0% for schools, 2.3% for offices, 2.6% for healthcare buildings, and 3.1% for industrial buildings. Increases in PPIs for subcontractors' new, repair and maintenance work on nonresidential buildings ranged from 1.0% y/y for plumbing contractors to 1.3% for concrete contractors, 2.6% for electrical contractors, and 3.4% for roofing contractors. The PPI for inputs to construction—a measure of both goods (55%) and services (45%) used in every type of construction—increased 1.8% from June to July, following a rise of 1.0% from May to June, although the index declined 0.3% y/y. The volatility was driven by the PPI for energy for construction, which jumped 16% in July and 22% in June but nevertheless plunged 23% y/y. The PPI for nonenergy goods inputs rose 0.4% for the month and 1.1% y/y. The index for services inputs climbed 1.8% in July and 2.5% y/y. Items important to construction with large 1- or 12-month changes include: diesel fuel, up 32% for the month but down 18% y/y; aluminum mill shapes, 1.8% and -13%, respectively; steel mill products, -0.6% and -10%; copper and brass mill shapes, 7.3% and 2.9%; and lumber and plywood, 7.3% and 13%.
The Dodge Momentum Index rose 3.4% in July from the revised June reading, Dodge Data & Analytics reported on Friday. The index "is a monthly measure of the first (or initial) report for nonresidential building projects in planning, which have been shown to lead construction spending for nonresidential buildings by a full year. During the month, the commercial component increased 5.3% while the institutional component was unchanged. This month's increase…was the first in all of 2020. Since December 2019, the Momentum Index has lost 18% with most of the decline coming in April…The institutional component is currently 28% below its December 2019 peak and 21% lower than its year-ago level. Commercial planning is down 13% from its January 2020 peak", but up 1% y/y.
"Economic activity in the services sector (formerly nonmanufacturing sector) grew in July for the second month in a row," the Institute for Supply Management reported on Wednesday in the latest Services ISM Report On Business, a monthly survey of purchasing executives. Among 18 surveyed sectors, construction was one of 13 that reported a decrease in employment in June, eight that reported an increase in order backlogs, 14 that reported growth in business activity, 12 that reported growth in new orders, and 13 that reported paying higher prices for materials and services. No items that were reported down in price. Among items related to construction that were reported up in price were construction contractors and subcontractors; diesel fuel; lumber products and oriented strand board; and personal protective equipment (PPE). Items reported in short supply included PPE and labor—construction and subcontractors.
There were 245,000 job openings in construction, not seasonally adjusted, at the end of June, down from 315,000 in May and down 25% from the June 2019 total of 325,000, BLS reported on Monday in its latest Job Openings and Labor Turnover Survey (JOLTS) release. Construction firms hired 578,000 employees in June, down from the record 781,000 hired in May but the largest June total since 2005. Layoffs and discharges totaled 145,000, which is around the midpoint of the range of June layoffs since 2013. The quit rate (quits as a percent of employment) was 1.8%, near the midpoint of a June rate that has varied between 1.2% and 2.9% over the 20-year history of the series. The quit rate moved up sharply from 1.2% in May. Although a rising quit rate often accompanies greater hiring and openings, in this case the rate may indicate workers' concerns about coronavirus risks or their need to stay home.