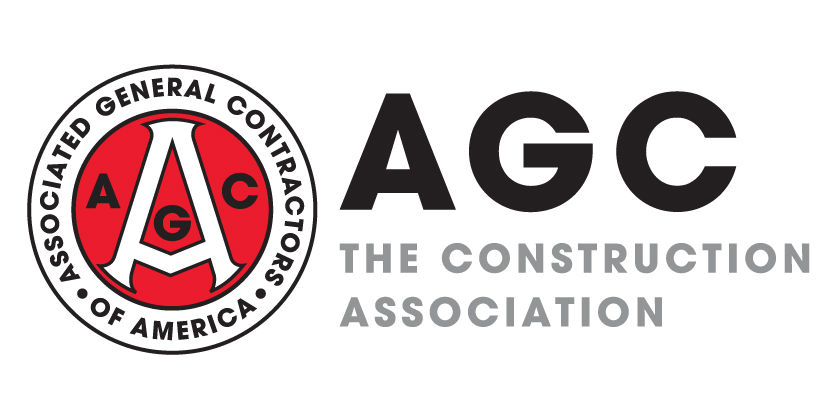 Construction employment, seasonally adjusted, increased in September by 26,000 to a total of 7,245,000, the Bureau of Labor Statistics (BLS) reported on October 2. As in July and August, gains were concentrated in residential and select nonresidential categories. There was a rise of 22,100 in residential construction employment, comprising residential building (6,600) and residential specialty trade contractors (15,500). There was a gain of 4,000 in nonresidential construction employment, covering nonresidential building (5,300), specialty trades (2,100) and heavy and civil engineering construction (-3,400). From July to September, residential employment increased 2.9%, while nonresidential employment slipped 0.2%. Residential construction has regained 86% of the jobs lost from February to April, while nonresidential construction has added back 47%. The industry's unemployment rate in September was 7.1%, not seasonally adjusted, with 700,000 former construction workers idled. These figures were more than double the September 2019 figures of 3.2% and 319,000 workers, respectively. In a positive sign for future demand for construction, architectural and engineering services employment, seasonally adjusted, increased by 13,100 (0.9%) in September, following a gain of 17,000 (1.2%) in August.
There were 264,000 job openings in construction, not seasonally adjusted, at the end of August, down 25% from the 353,000 openings in August 2019, BLS reported on Wednesday in its latest Job Openings and Labor Turnover Survey (JOLTS) release. In contrast, hires in August totaled 388,000, down just 3.4% from a year earlier. Layoffs and discharges totaled 194,000, down 9.3% from the August 2019 total of 214,000. Quits shrank by 35% over the year, from 220,000 to 144,000. JOLTS data are subject to multiple interpretations. The plunge in quits suggests workers saw little opportunity to find a better job, compared to the hot market a year ago. And the high level of hires relative to job openings may signify that contractors needed replacements for workers who had been laid off and were unable or unwilling to return, but as projects wound down, by the end of August firms had fewer starts and openings.
The Dodge Momentum Index rose 3.7% in September from the revised August reading, Dodge Data & Analytics reported on Tuesday. The index "is a monthly measure of the first (or initial) report for nonresidential building projects in planning, which have been shown to lead construction spending for nonresidential buildings by a full year….The commercial component rose 3.9%, while the institutional component moved 3.2% higher. The Momentum Index has made steady, albeit slow, progress since hitting a nadir in June. In the third quarter, the Momentum Index gained 2.2% over the previous three months. The commercial side of the Momentum Index gained 7.4% in the third quarter, led by a large number of warehouse projects entering planning as e-commerce retailers such as Amazon Inc. continue to push projects forward. Somewhat surprising is that office projects entering planning also posted a tepid gain despite concerns that office work is shifting to remote settings. The institutional component, however, lost ground in the third quarter; dropping 6.8%. Education projects have borne the brunt of this drop as state and local government revenues declined, creating the need for budget cuts across the country."
"Economic activity in the services sector grew in September for the fourth month in a row," the Institute for Supply Management reported on Monday in the latest Services ISM Report On Business, a monthly survey of purchasing executives. Among 18 surveyed sectors, construction was one of 16 that reported growth in business activity in September, 13 that reported slower supplier deliveries, 11 that reported paying higher prices for materials and services, nine that reported an increase in employment, seven that reported an increase in order backlogs, and two that reported no change in new orders (12 reported growth, two reported contraction). Among items relevant to construction that were reported up in price were construction labor, copper, lumber products and oriented strand board, personal protective equipment (PPE), PVC products, shingles, and steel. Items reported in short supply included construction labor, lumber, and PPE.
"Amazon.com Inc. plans to open 1,000 small delivery hubs in cities and suburbs all over the U.S., according to people familiar with the plans," Bloomberg reported on September 16. The facilities…will eventually number about 1,500…In the past three years, 13.8 million square feet of retail space has been converted to 15.5 million square feet of industrial space, including vacant shopping malls razed to make room for new warehouses, according to a July report by the commercial real estate firm CBRE Group Inc. That trend will continue but not quickly enough for Amazon, which is building new facilities and moving into existing warehouses where it's faster to get a hub up and running. Amazon usually puts new delivery stations inside existing warehouses or signs long-term leases with development firms like Prologis Inc. to build them to its exacting specifications. Typical delivery stations are about 200,000 square feet—about one-fourth the size of one of the company's giant fulfillment centers—with large lots where workers can park their personal vehicles and Amazon can stage delivery vans."
"Cold storage is becoming one of the hottest real-estate investments during the coronavirus pandemic," the Wall Street Journal reported on Wednesday. "Grocers such as Kroger Co. are investing more heavily in supply chains and e-commerce to reduce transit and delivery times. That is fueling development of more cold-storage facilities, especially in densely populated areas where more people are demanding faster deliveries of fresh food." Coronavirus vaccines may also require significant amounts of cold-storage space.