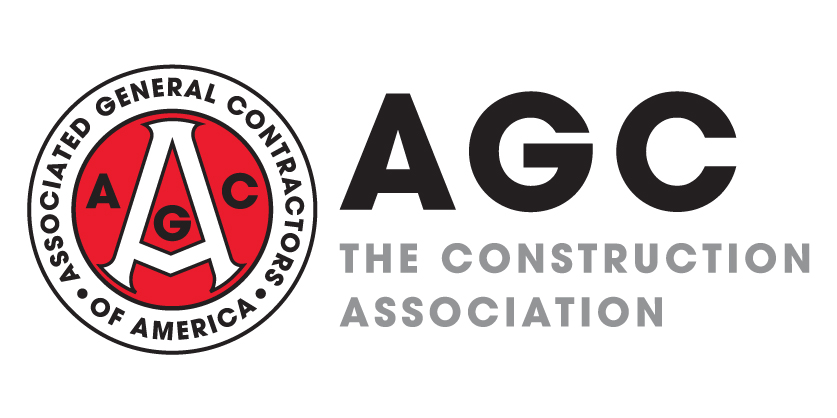 Three-fourths of the 1,077 respondents in AGC's October 7-19 coronavirus survey, released on Wednesday, reported that an owner had postponed or canceled at least one scheduled project, compared to 60% of respondents in the AGC-Autodesk Workforce Survey conducted in August and released on September 2. The latest results include 61% who experienced a cancellation between March and September and 41% reporting a cancellation of work scheduled for October or later. In addition, 78% of respondents are "currently experiencing project delays or disruptions," compared to 57% of respondents in AGC's June coronavirus survey, released on June 18. The most-cited reason for delay was a shortage of construction materials, equipment or parts (cited by 42% of respondents, vs. 25% in June), followed by a shortage of craftworkers or subcontractors (cited by 35% in both surveys) and because a potentially infected person visited a jobsite (cited by 31%, vs. 15% in June). Only 7% cited a shortage of personal protective equipment, vs. 10% in June. Nearly equal numbers of respondents reported their firm's volume of business had matched or exceeded year-ago levels (35%, up from 29% in August) or wouldn't do so for more than six months (34%, down from 38%).
Construction employment, not seasonally adjusted, decreased between September 2019 and September 2020 in 234 (65%) of the 358 metro areas (including divisions of larger metros) for which the Bureau of Labor Statistics (BLS) posts construction employment data, increased in 86 (24%) and was unchanged in 38, according to an analysis AGC released on Wednesday. (BLS combines mining and logging with construction in most metros to avoid disclosing data about industries with few employers; AGC assumes the construction-only percentage change in these metros equals the combined change.) The largest losses occurred again in Houston-The Woodlands-Sugar Land (-24,400 construction jobs, -10%) and New York City (-19,500 combined jobs, -12%). The steepest percentage loss again occurred in the Brockton-Bridgewater-Easton, Mass. division (-36%, -2,000 combined jobs), followed by Altoona, Pa. (-32%, -1,000 combined jobs) and Johnstown, Pa. (-32%, -900 combined jobs). Dallas-Plano-Irving added the most jobs over the year (5,100 combined jobs, 3%), followed by Baltimore-Columbia-T owson (4,700 combined jobs, 6%). Walla Walla, Wash. had the largest percentage gain (25%, 300 combined jobs), followed by Fond du Lac, Wisc. (15%, 500 combined jobs).
Inflation-adjusted gross domestic product (real GDP) soared by a record 33% at a seasonally adjusted annual rate in the third quarter (Q3), the Bureau of Economic Analysis (BEA) reported on Thursday. The increase followed declines of 31% in Q2 and 5% in Q1, leaving real GDP 2.9% below the Q3 2019 level. Real gross private domestic investment in nonresidential structures (including wells and mines) declined for the fourth-straight quarter, tumbling 15%, including real investment in commercial and health care structures, -6.6%; manufacturing structures, 5.8%; power and communication structures, -3.9%; and other non-mining structures, -7.2%. Real residential investment in permanent-site structures climbed 19%, including investment in single-family structures, 14%, and multifamily structures, 42%. Real government gross investment in structures declined 6.5%, including federal investment for defense structures, 51%; nondefense structures, 0.4%; and state and local structur es investment, -8.0%. The GDP price index increased 3.6%, with price indexes for nonresidential structures investment, 0.8%; residential investment, 9.6%; and government investment in structures, 4.8%.
Engineering and construction costs fell in October, IHS Markit and the Procurement Executives Group reported on Wednesday. "The current headline [index] registered 47.4 in October [on a 0-to-100 scale in which 50 indicates unchanged prices]. The materials and equipment sub-index recorded the eighth consecutive month of falling prices, with survey respondents reporting price declines for seven out of the 12 components. Ready-mix concrete recorded another month of flat pricing. Copper prices continued rising, marking the fourth month of price increases….The sub-index for current subcontractor labor costs came in at 46.7."
"Lumber [pricing] finally crested over the peak and is quickly moving downwards," New South Construction Supply reported on Monday. Not all sizes and species are falling at the same rate, but there is a general softening within the lumber market….Current pricing may still seem high on certain sizes, but once the older, more expensive lumber purchased during the rising market is moved out of inventory, pricing to the end user should also decrease."
The "U.S. hotel construction pipeline, at the end of Q3 2020, stands at 5,282 projects/655,026 rooms, down 7% by projects and 6% by rooms," year-over-year (y/y), consultancy Lodging Econometrics reported on Monday. "As expected, the hotel construction pipeline is off more substantially in Q3 as compared to Q2. This is due largely in part to an acceleration of new hotel openings in Q2 as a result of a cyclical high number of projects under construction in Q1 that were delayed and later opened in Q2. Secondly, new project announcements continue to be muted. Projects exiting the pipeline and moving to a cancelled or on-hold status in Q3 stood at 191 projects/21,859 rooms….Projects currently under construction stand at 1,610 projects/216,136 rooms, down 7% by projects and 8% by rooms" y/y. "Projects scheduled to start construction in the next 12 months total 2,113 projects/246,528 rooms…. Projects in the early plann ing stage stand at 1,559 projects/192,362 rooms, an increase not only [y/y] but quarter-over-quarter as well."