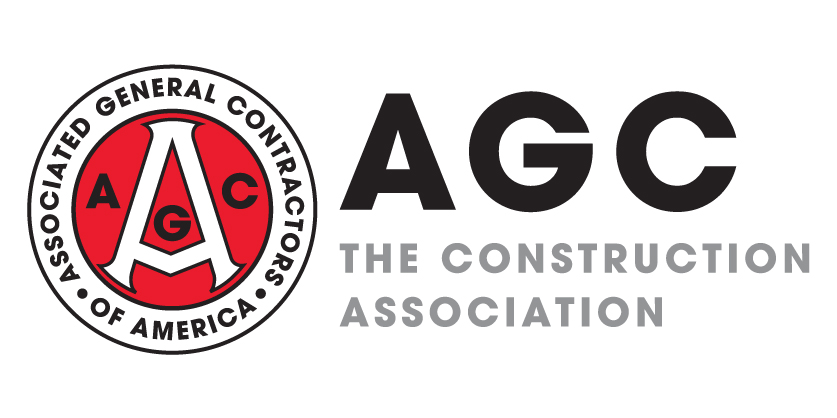 AGC launched the 2020 AGC of America-Autodesk Workforce Survey today. The survey is intended to document the impact of the pandemic on construction activity and employment, as well as steps contractors are taking to adapt. Contractor readers are invited to complete the survey by August 24. Results are expected to be released the week of August 31.
Construction spending declined for the fourth-straight month in June to a 12-month low of $1.355 trillion, at a seasonally adjusted annual rate, the Census Bureau reported today. The June figure was 0.7% below the upwardly revised May level and 6.0% below the record $1.441 trillion level set in February, but 0.1% higher than in June 2019. Private residential construction spending declined 1.5% for the month, dragged down by another steep spending decrease in new single-family housing, which slumped 3.6% to the lowest level since 2010. New multifamily construction rose 3.0% for the month, while residential improvements spending slipped 0.4%. Private nonresidential construction spending inched up 0.2% for the month, with mixed results among the four largest components (in descending order of June 2020 size): power, 0.7%; commercial, -1.3% (including retail, -3.4%; warehouse, 0.2%); manufacturing, 1.7%; and office, 0.3%. Public construction spending declined 0.7% from May. The three largest components each fell in June: highway and street construction, -1.7%; education, -2.7%; and transportation, -0.6%. Census posted annual estimates through 2019 for private nonresidential and state and local construction by state and new length-of-time data for private nonresidential and multifamily and state and local construction.
Construction employment, not seasonally adjusted, decreased between June 2019 and June 2020 in 225 (62%) of the 358 metro areas (including divisions of larger metros) for which the Bureau of Labor Statistics (BLS) posts construction employment data, increased in 94 (4%) and was unchanged in 39, according to an analysis AGC released on Wednesday. (BLS combines mining and logging with construction in most metros to avoid disclosing data about industries with few employers; AGC assumes the construction-only percentage change in these metros equals the combined change.) The widespread declines occurred despite one-month increases in 291 metro areas (81%) and decreases in only 42 (12%); industry employment was flat in 25 areas. (From 1990 to 2019, employment rose from May to June in 78% of metros, on average.) Eighteen metros had all-time lows for June construction employment, while 28 areas had record highs for June; data goes back to 1990 for most areas.
Inflation-adjusted gross domestic product (real GDP) plummeted 33% at a seasonally adjusted annual rate in the second quarter (Q2), the Bureau of Economic Analysis (BEA) reported on Thursday. The drop was more than triple the steepest previous one-quarter decline since the series began in 1947. Real gross private domestic investment in nonresidential structures (including wells and mines) tumbled 30%, including real investment in commercial and health care structures, -18%; manufacturing structures, -25%; power and communication structures, -19%; and other non-mining structures, -28%. Real residential investment in permanent-site structures tumbled 41%, including investment in single-family structures, -45%, and multifamily structures, -23%. Real government gross investment in structures edged up 0.9%, including federal investment for defense structures, 38%; nondefense structures, -15%; and state and local structures investment, 0.9%. The GDP price index decreased 1.8%, with price indexes for nonresidential structures investment, -0.9%; residential investment, 1.1%; and government investment in structures, -2.4%. BEA revised estimates for past periods to incorporate new and updated data, including substantial upward revisions to multifamily construction spending that the Census Bureau posted on July 1.
Total compensation (wages, salaries, and benefits, including required employer payments) in the construction industry rose 0.9%, seasonally adjusted, in Q2, compared to 0.5% in Q1 and 0.9% in Q2 2019, BLS reported on Friday. Wages and salaries in construction rose 1.3% in Q2, vs. 0.5% in Q1 and 1.0% in Q2 2019. Over 12 months, compensation increased 3.3%, vs. 2.7% in the previous 12 months, while wages and salaries rose 3.9%, up from 2.9% a year earlier and the largest one-year increase since 2008. The unusually large increase may reflect the changing project mix, as the GDP components show that investment in state and local and defense structures increased; these segments entail more-skilled workers and often relatively high "prevailing wage" requirements, while investment (and, potentially, wages) for private residential and nonresidential construction tumbled. Wages and salaries for the entire private sector rose by just 0.4% in Q2, the least in five years.
Engineering and construction costs fell in July, IHS Markit and the Procurement Executives Group reported on Wednesday. "The current headline [index] registered 43.4 in July, falling from an almost neutral mark [of 50 on a 0-to-100 scale] in June. The materials and equipment portion of the index came in at 44.8, [the fifth month] indicating falling prices, while the subcontractor portion came in at 40.2,…after briefly jumping above the neutral mark [in June. 'New] investments are being delayed,' said Emily Crowley, associate director, IHS Markit. 'As projects are completed workers are being laid off instead of being moved to a new work site, resulting in weaker demand for workers and lower wages.'...Ready-mix concrete prices continued to increase; this is the only commodity that is not registering the downward price pressures of COVID-19, as prices have increased every month of 2020, with the exception of April when prices stayed flat. Copper-based wire and cable prices increased in July after staying flat in June, recording the first time wire and cable prices rose since February."