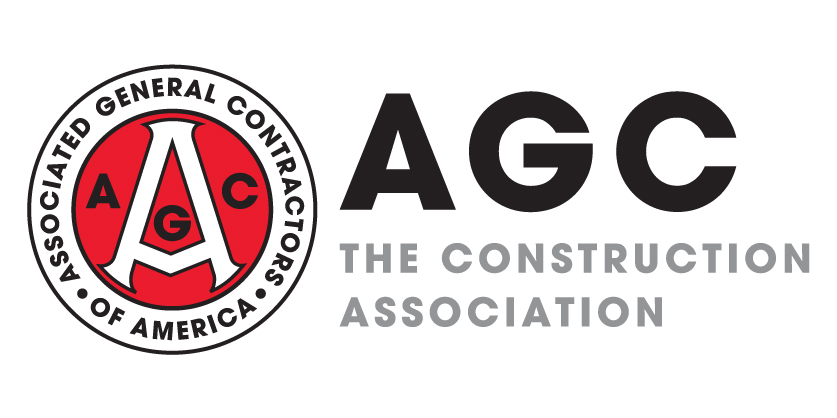 The 2020 AGC of America-Autodesk Workforce Survey, which AGC released with related materials on Wednesday, found growing pessimism among contractors amid rising project cancellations. Of the 2005 respondents from AGC member firms, 38% expect it will take more than six months for their firm's volume of business to return to its normal level relative to a year ago. That share was up from 30% in AGC's June 9-17 coronavirus survey. A likely reason for the gloomier view is that 60% of respondents report a scheduled project has been postponed or canceled, up from 32% in June. Views are not all negative: while 23% of firms expect to furlough employees temporarily (11% of firms) and/or terminate employees to reduce headcount (16%) in the next 12 months, 40% expect to recall employees (5%) and/or add new employees (38%). However, in the 2019 Workforce Survey, 72% of firms expected to add employees. In spite of the huge increase in unemployment this year, 52% of respondents reported difficulty filling some or all hourly craft positions and 28% report difficulty filling salaried positions (vs. 80% and 57%, respectively, in 2019). On net, 41% of firms report a decrease in headcount over the past 12 months, 27% an increase, and 46% no change.
Nonfarm payroll construction employment, seasonally adjusted, increased in August by 16,000, following an upwardly revised increase of 27,000 in July, the Bureau of Labor Statistics reported today. However, as in July, gains were limited to residential and select nonresidential categories. There was a rise of 27,700 in residential construction employment, comprising residential building (3,200) and residential specialty trade contractors (24,500). There was a net decrease of 11,000 in nonresidential construction employment, covering nonresidential building (10,200), specialty trades (-15,700) and heavy and civil engineering construction (-5,500). From June to August, residential employment increased 2.1%, while nonresidential employment slipped 0.4%. The industry's unemployment rate in August was 7.6%, not seasonally adjusted, with 762,000 former construction workers idled. These figures were more than double the August 2019 figures of 3.6% and 361,000 workers, respectively. In a positive sign, architectural and engineering services employment increased by 14,400 (1.0%) from July to August.
Construction employment, not seasonally adjusted, decreased between July 2019 and July 2020 in 238 (66%) of the 358 metro areas (including divisions of larger metros) for which BLS posts construction employment data, increased in 90 (25%) and was unchanged in 30, according to an analysis AGC released on Tuesday. (BLS combines mining and logging with construction in most metros to avoid disclosing data about industries with few employers; AGC assumes the construction-only percentage change in these metros equals the combined change.) New York City lost the most construction jobs (-26,500, -16%), while the steepest percentage loss occurred in the Brockton-Bridgewater-Easton, Mass. division (-36%, -2,100). Baltimore-Columbia-Towson, Md. added the most construction jobs over the year (4,800, 6%), while Walla Walla, Wash. had the largest percentage gain (25%, 300). Seventeen metros had all-time lows for July construction employment, while 31 areas had record highs for July; data goes back to 1990 for most areas.
Construction spending inched up 0.1% to a seasonally adjusted annual rate of $1.365 trillion in July after four months of declines, the Census Bureau reported on Tuesday. The July total was down 0.1% from July 2019. Private residential construction spending rose 2.1% for the month, with gains of 3.1% for single-family housing and 4.9% for multifamily construction, while residential improvements spending declined 0.5%. Private nonresidential construction spending slid 1.0% for the month, with mixed results among the four largest components (in descending order of July 2020 size): power, -0.1%; commercial, -3.2% (including retail, -6.9%, and warehouse, -0.1%); manufacturing, 0.2%; and office, -0.7%. Public construction spending fell 1.3% from June. The three largest components each fell in July: highway and street construction, -3.1%; education, -3.0%; and transportation, -1.6%.
Construction-firm results from Census's latest weekly Small Business Pulse Survey, released on Thursday with responses from August 23 to 29, were generally negative. The survey "is intended to provide crucial weekly data on the impact of the COVID-19 crisis on the nation's businesses." Weekly headcount declined at 11.2% of construction respondents and rose at 7.8%. Domestic supplier delays affected 38.3% of construction firms. One-fourth of construction firms reported "little or no effect on…normal level of operations relative to one year ago" and 13.3% reported business had returned to normal, but 34.4% expect that returning to normal level will take more than six months 4.5% d o not believe their business will return to normal.
"Economic activity increased among most districts, but gains were generally modest and activity remained well below levels prior to the COVID-19 pandemic," the Federal Reserve reported on Wednesday in the latest "Beige Book," a summary of informal surveys of businesses in the 12 Fed districts from July 7 through August 24. (Districts are referenced by the names of their headquarters cities.) "Commercial construction was down widely, and commercial real estate remained in contraction. Conversely, residential construction was a bright spot, showing growth and resilience in many districts….While input prices generally rose faster than selling prices, they were moderate overall. Notable exceptions included inputs experiencing demand surges or supply-chain disruptions, such as structural lumber, for which prices spiked. Several distr icts also reported that costs for personal protective equipment and inputs to it remained elevated. Freight transportation rates rose in several districts due to a resurgence in demand."